The Kate Peters Big Band started in December 2017. 
We wanted to pay tribute to the wonderful Ella Fitzgerald, since it was 100 years since she had been born. With that in mind we put together a show all about Ella, with arrangements that she had recorded over the years with people such as Nelson Riddle, George Gershwin, Count Basie, Chick Webb and many more.
Our first show was at the Post Office Club in York and it was a huge success. Since then we have sold out every performance. 
Our most recent performance was this September at The Scarborough Jazz Festival.
We are an 18 piece full big band, conducted by the fabulous Graham Hearn.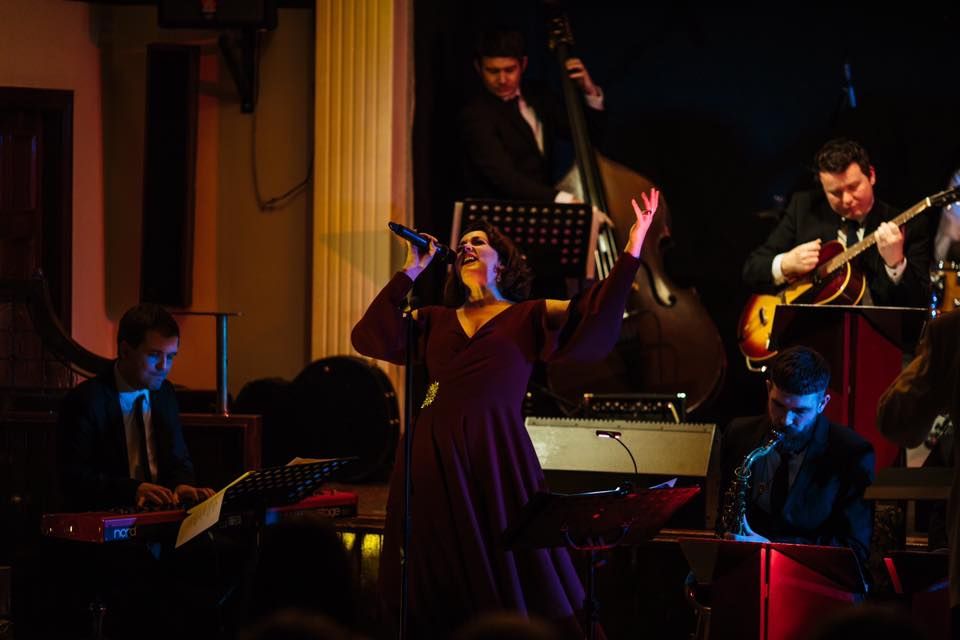 "

I loved it... It's a thrill to see a Big Band. She's got a perfect jazz voice. She mentions Ella, but she sounds like herself. She's got a few little flavors, especially when she did some scatting. Yeah, that was good."
— Martha Reeves